Global's third party mill, kiln & girth gear risk assessments are focused on avoiding catastrophic failures; providing risk improvement solutions, improved reliability, reduced maintenance costs, increased asset availability, and enhanced safety.
Global's process provides a concise insight for the maintenance team and insurance industry on the level of exposure being presented by any operation relating to girth gear teeth.
Grinding mills are critical assets in business risk management.
We pride ourselves on being able to provide realistic and tailored risk improvement solutions to assist our customers' businesses through reducing the cost of risk associated with gear teeth failure events.
Benefits
Global's process satisfies insurance requirements.
Reduces downtime for gear inspections by over 50%.
Provides the customer with improved asset reliability.
Providing more equipment availability and a potential recovery of lost production revenue by more than 40%.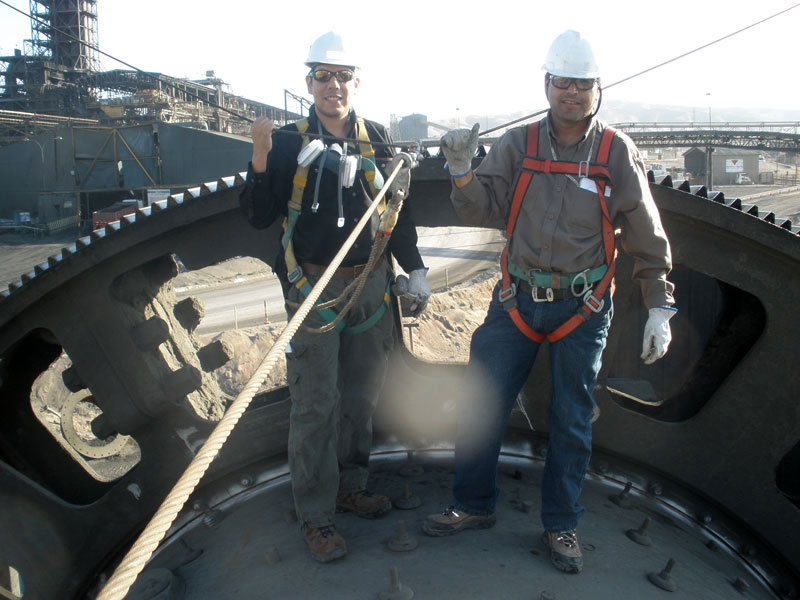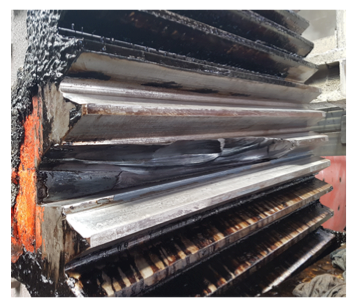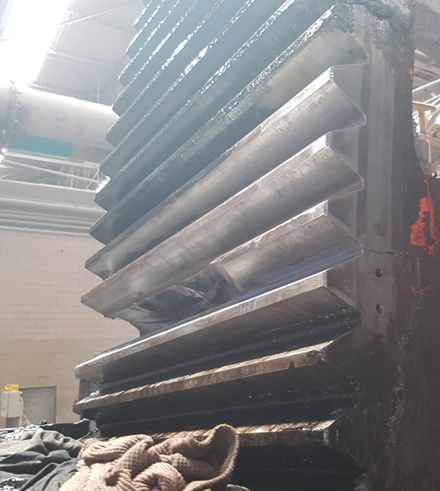 Utilizing the Global Process can dramatically minimize the chance of failures like these
Risk Assessment Model
Our on-site risk assessment model, as per AGMA 1010 F-14, is able to provide a comparative measurement of loss probability and consequence. Our extensive database of gear teeth failure modes enables us to provide root cause analysis effectively.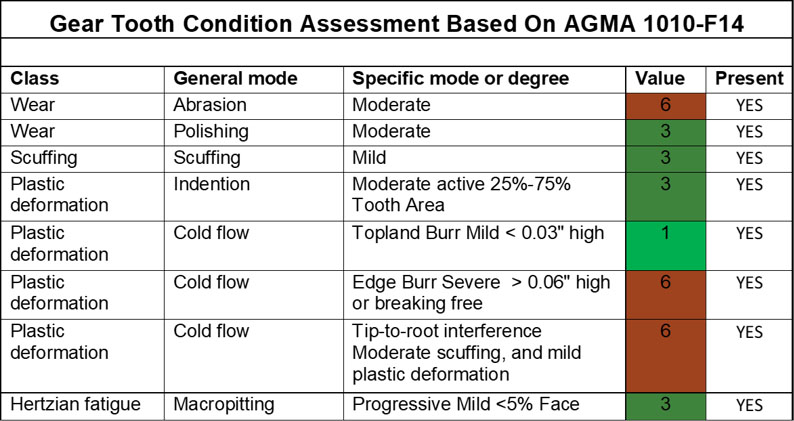 Global's third-party girth gear specialist team conducts gear inspections and risk assessments based on the inspection recommendations outlined in the annex of AGMA 6014. Our inspection process will provide the customer with a complete non-destructive test of the integrity of the mill gear teeth, in accordance with ASTM E2905.
This practice provides 100% coverage of the addendum, dedendum, and root of the drive and non-drive side of the gear teeth.
There are two electromagnetic techniques that are the basis of this standard: Eddy Current Array (ECA) – for detection of surface defects and Alternating Current Field Measurement (ACFM) for sizing of any cracks found.
In addition to complete NDE inspections, all of Global's field engineers and gear specialists are experts in visually identifying failure modes and classifying them in accordance with AGMA 1010-F14. Our assessments include a conditional probability of failure analysis to aid in the decision of whether to replace, flip, or continue running a particular gear set.
This approach provides a complete gear set inspection beyond just identifying cracks.
Phased Array Ultrasonics is also used, if required, as a secondary inspection method to map propagation on deep gear flank cracks.
Cleaning and inspection of a 34' (10m) gear set, typically takes less than 8 hours to complete.
 The End Result Is:
Risk Improvement Solutions
Improved Reliability
Reduced Maintenance Costs
Increased Asset Availability
Growing Free Cash Flow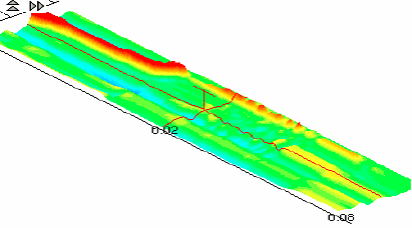 Gear tooth crack visualized with Eddy Current Array