Global's third party mill, kiln & girth gear risk assessments are focused on avoiding catastrophic failures; providing risk improvement solutions, improved reliability, reduced maintenance costs, increased asset availability, and enhanced safety.
Global's process provides a concise insight for the maintenance team and insurance industry on the level of exposure being presented by any operation relating to girth gear teeth.
We pride ourselves on being able to provide realistic and tailored risk improvement solutions to assist our customers' businesses through reducing the cost of risk associated with gear teeth failure events.
In summary:
Can reduce downtime for mill gear inspections by over 50%.
Provides Risk Improvement Solutions, Reliability and Asset Optimization.
Provides more equipment availability.
Global's process satisfies insurance requirements.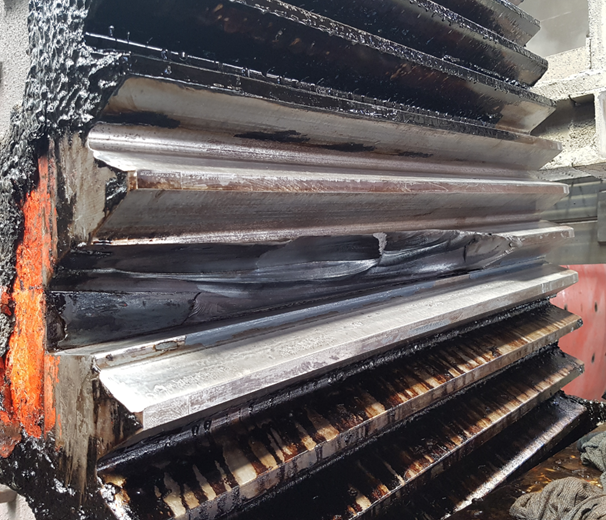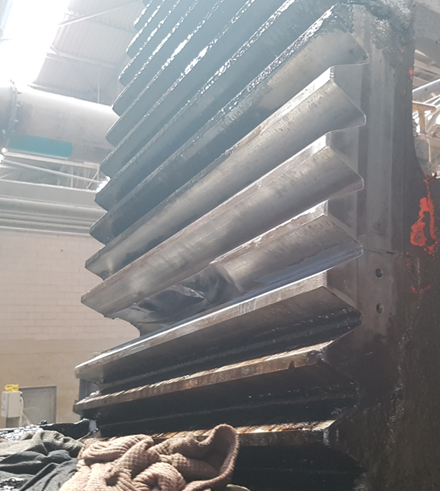 Physical Asset Management
Acquisition
Quality assurance documentation, Audits, including specifications for critical manufacturing procedures and inspections
Commissioning
Commissioning support, contractor technical review
Power transmissions including
Girth gear and pinion installation oversight
Gearboxes
All critical fasteners and structural mill components
Logistic Support:
Resource support plans, total cost of ownership.
Training programs
Consultation and optimization of insurance spend, maintenance spend, and sparing costs
End of Life
Provide inspections and recommendations on suitability for girth gear and pinion flipping
Provide a framework and decision-making process for replacement gears
Assess alternative solutions to scrapping old gearing, dependent on condition and structure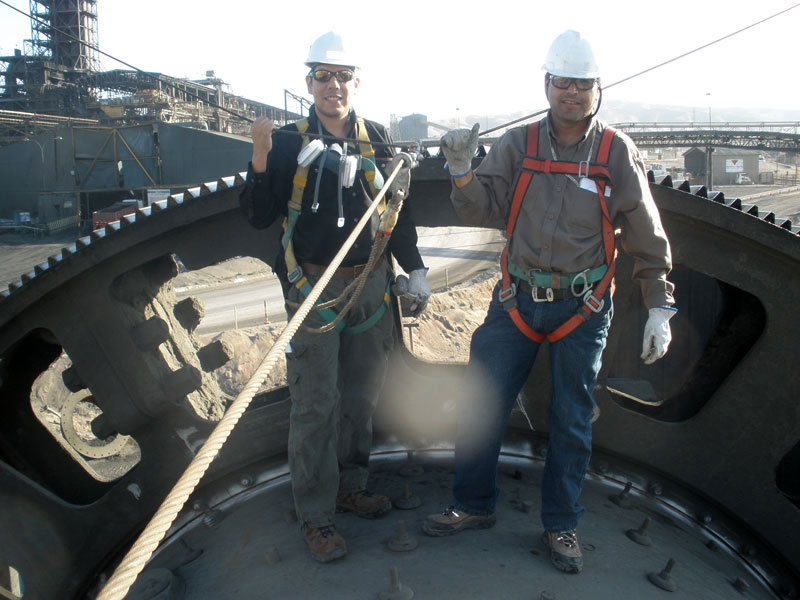 Acquisition and Commissioning; Fixed Plant
Engineering Support:
Third-party gear engineering, design, installation, risk assessments, inspections, pinion alignments and maintenance audit and full FMEA audits on large scale trunnion and roller supported mill and kiln drives
We can perform gear ratings for current and replacement gear sets, provide support for procurement, and provide complete gear and pinion installation
QA/QC support for all critical mill components, girth gears, pinions, shells, heads, trunnions
Operation and Maintenance
RCM approach to maintenance, and audits of existing maintenance plans
Field Service
Girth gear installation oversight.
Pinion installation oversight.
Pinion alignments to the girth gear.
Preventative maintenance tasks, tied to specific failure modes.
Proper alignment.
Contamination exclusion and removal. (GF 460EP Flushing Lubricant)
Monitoring and maintaining alignment. (IR Systems)
Predictive maintenance tasks, to detect potential failures
Inspections per ASTM E-2905.
Open Gear split joint and structure inspections.
Support Fixed Plant
ASTM E2905 – Standard Practice for Examination of Mill and Kiln Girth Gear Teeth — Predictive Maintenance Process
Eddy Current Array (ECA) and ACFM are the two electromagnetic methods that are the basis of ASTM E2905
ECA is the most advanced inspection method for 100% surface coverage for the detection of surface defects on the addendum, dedendum and root of the drive side and non-drive side of the gear flank
For any cracks found, we use Alternating Current Field Measurement (ACFM) for length and depth
ASTM E2905 is the only standard available today that specifically addresses inspection of girth gear teeth
Our database of girth gear failure modes is extensive which allows us to get to the root cause quickly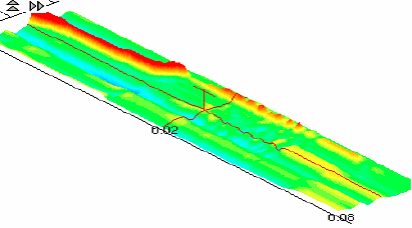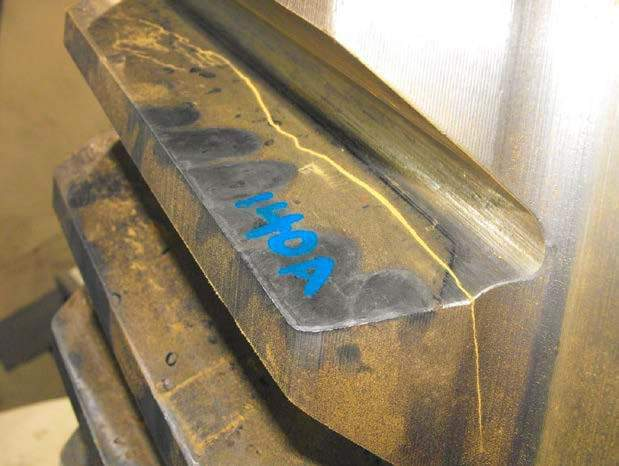 Diagram: Gear Flank Potential Failures and Failure Mode Relationships
A typical NDT company will detect porosity, Inclusions & cracks deep in the structure, using Phased Array. These processes miss the surface where critical failures typically start.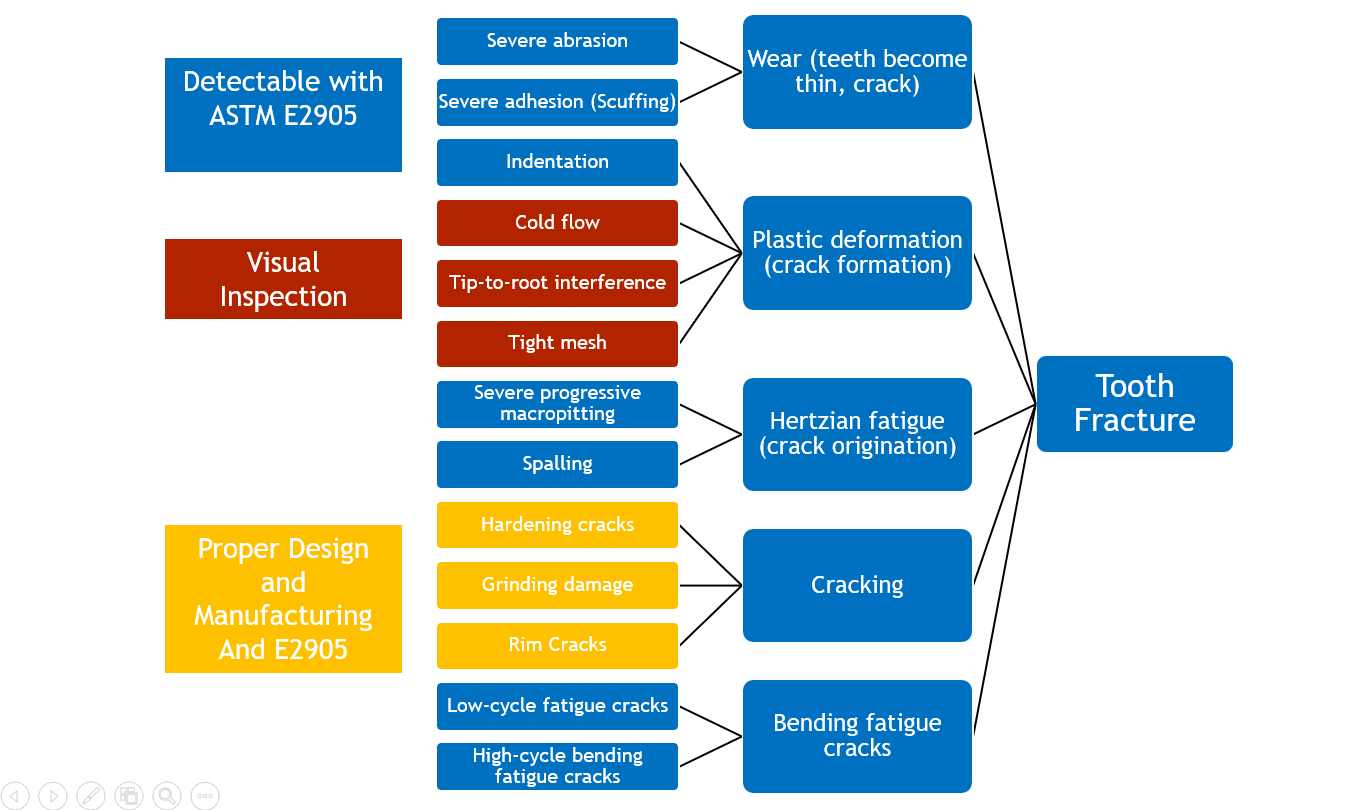 Risk Assessment Model
This approach provides a complete gear set inspection beyond just identifying cracks
Our on-site risk assessment model, as per AGMA 1010 F-14, is able to provide a comparative measurement of loss probability and consequence. Our extensive database of gear teeth failure modes enables us to provide root cause analysis effectively.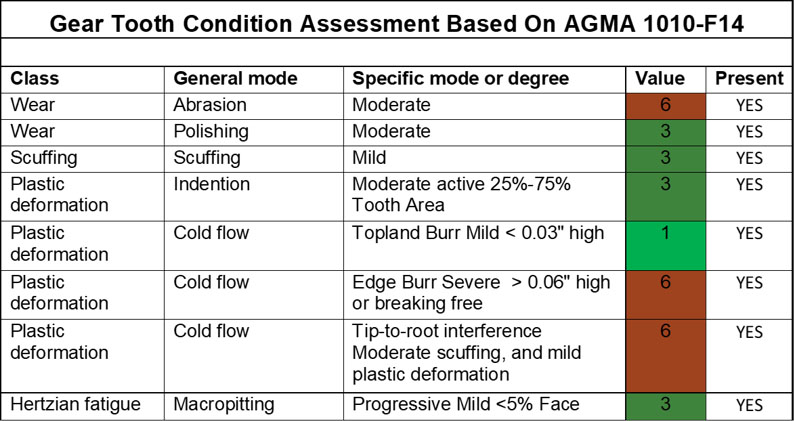 Our girth gear inspection, which includes scanning 100% of both the drive side and the non-drive side flank and root, provides the asset owner a complete non-destructive test of the integrity of the mill gear teeth in accordance with ASTM E2905.
There are two electromagnetic methods that are the basis of ASTM E2905: Eddy Current Array (ECA) – for detection of surface defects and Alternating Current Field Measurement (ACFM) for sizing of any cracks found.
Onsite data analysis for immediate results. If critical indications are found, immediate action can be taken to mitigate operating risk.
If crack mapping is required, we use Phased Array Ultrasonics.
We also include an onsite assessment as per AGMA 1010-F14 of the failure modes present, if any, their severity, and how these might impact the operational function of the mill.
All this satisfying maintenance, reliability and insurance requirements.

Mill Gear Inspection Deliverables & Benefits
Deliverables
We provide a complete non-destructive examination of the integrity of the mill gear teeth in accordance with ASTM E2905, for macro-pitting and cracking
We can clean a girth gear set in under 1 hour and inspect the same in under 9 hours; saving valuable downtime and increasing production revenue
We also provide an onsite failure analysis as per AGMA 1010-F14 of the failure modes present, if any, their severity, and how these might impact the operational function of the mill
The final report provides a concise insight for the maintenance team and insurance industry on the level of exposure being presented by any operation relating to girth gear teeth
Benefits
Creating a girth gear asset management program would deliver consistency, efficiency and standardization.
We have compiled 12 years of data of gear failure modes in an electronic format. This helps us find the root cause quickly.
Providing a complete girth gear asset management program.
Scheduled inspections and maintenance recommendations.
The program will provide the ability to accurately forecast demand for components in the future.
Enhance the lifecycle of critical assets.
Provide electronic reports that can be archived for future reference.
The Importance of Girth Gear Flushing
Contamination is often a significant contributor to gear tooth failures.
Flushing Process as per ASTM E2905
Girth gear flushing is needed to remove contamination and lubricant buildup on mill girth gears when contamination is present, particularly when liner bolts fail, and slurry enters the gear guard
Flushing prior to inspection is necessary to enable a proper ASTM E2905 and visual inspection in accordance with AGMA 1010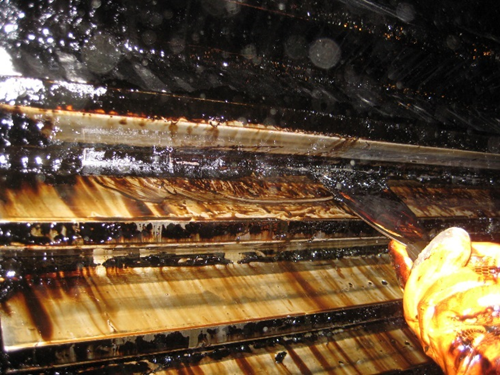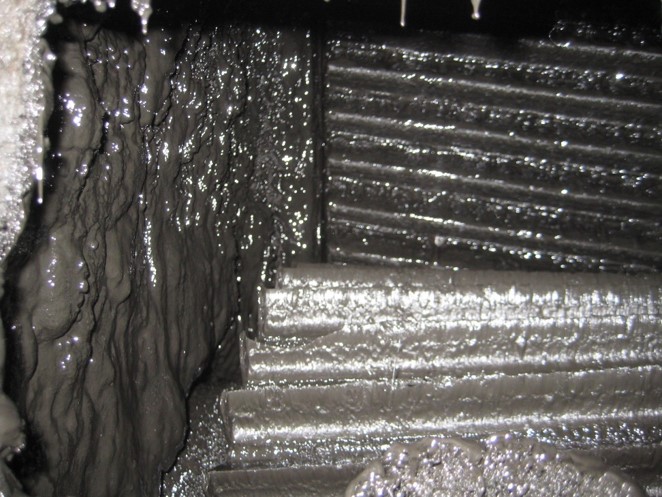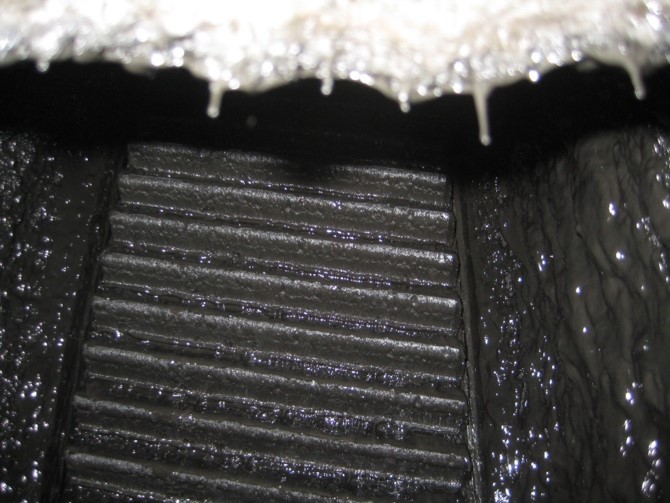 GF 460EP Flushing Lubricant
GF 460EP is a unique Flushing Lubricant for open gear flushing applications; designed to remove contamination and lubricant buildup on girth gear flanks and pinions prior to inspection or any related maintenance procedures.
Annually flushing contamination out of the gear set is an excellent preventative maintenance program.
Excellent for flushing out Slurry Ingres
Girth Gear Cleaning in accordance to ASTM E2905 Appendix X2
Necessary for AGMA 1010 Inspection
GF 460EP Flushing Lubricant Technical Data
FZG Scuffing Load Capacity – ASTM D5182 – Pass Load Stage
>14
Viscosity – ASTM D445 – Viscosity 40°C (cSt)
3.7
Base Oil Viscosity @ 40°C (cSt)
486.76
Flash Point – ASTM D0092A
212°F
Volatile Organic Compounds (VOC's) – ASTM E1868
0.56%
VOC g/L
4.69
Shipped as Non-Regulated under DOT, TDG, IATA, and IMDG
Advanced Pinion Monitoring Program
The autonomous predicative maintenance solution for monitoring mill pinion condition in real time.

Visual condition is monitored on programable intervals
Thermal imaging on programable intervals
Continuous temperature monitoring

Mobile application available

Photographs, thermal images, and data available

Data is archived for recall
Inspection doors do not need to be opened, eliminating safety concerns.
Failure modes addressed
Misalignment
Wear/abrasion
Scuffing/adhesive abrasion
Macro-pitting and Spalling
Fractured pinion tooth
Determining Root Cause Through Visual Vibration Program
Motion Amplification Technology:
Motion Amplification® is an exciting technology that allows a vibration analyst to see minute amounts of machine movement that would ordinarily be invisible to the naked eye.
The results lend themselves to a visualization of the movement. We can measure and quantify any structural assets that a camera can see.
Motion Amplification is a proprietary video processing algorithm that detects subtle movement then increases that movement to a level visible to the naked eye which enhances the understanding of the components and interrelationships creating the motion.
Traditional vibration monitoring equipment and strain gauges still are useful in diagnosing concerns with Machinery and structures. Motion Amplification is excellent technology to finding the root cause of an issue.
Reverse Engineering Program – "you keep the drawings"
Reverse modeling refers to the process of analyzing the construction of a product when there are no design documents available from its original production. Reverse modeling serves many purposes including:
developing a similar or improved product/design
creating adapters or enclosures to the original product
reproducing an existing part
Customer keeps the drawings
Case Study:

Practical approach to girth gear failures from tooth cracking
How all of this comes together to mitigate potential catastrophic failures
34′ X 20′ SAG Mill
Nameplate Mill Power (HP)
17,000
Motor Power (HP) Max
8,985
Face Width [mm]
1,016
Mill Speed (RPM) Nominal
10.3
Gear Ratio
20.2
Mesh Per Revolution
2.0
Operating Hours at First Detection
35,345
Gear tooth load cycles
43,686,420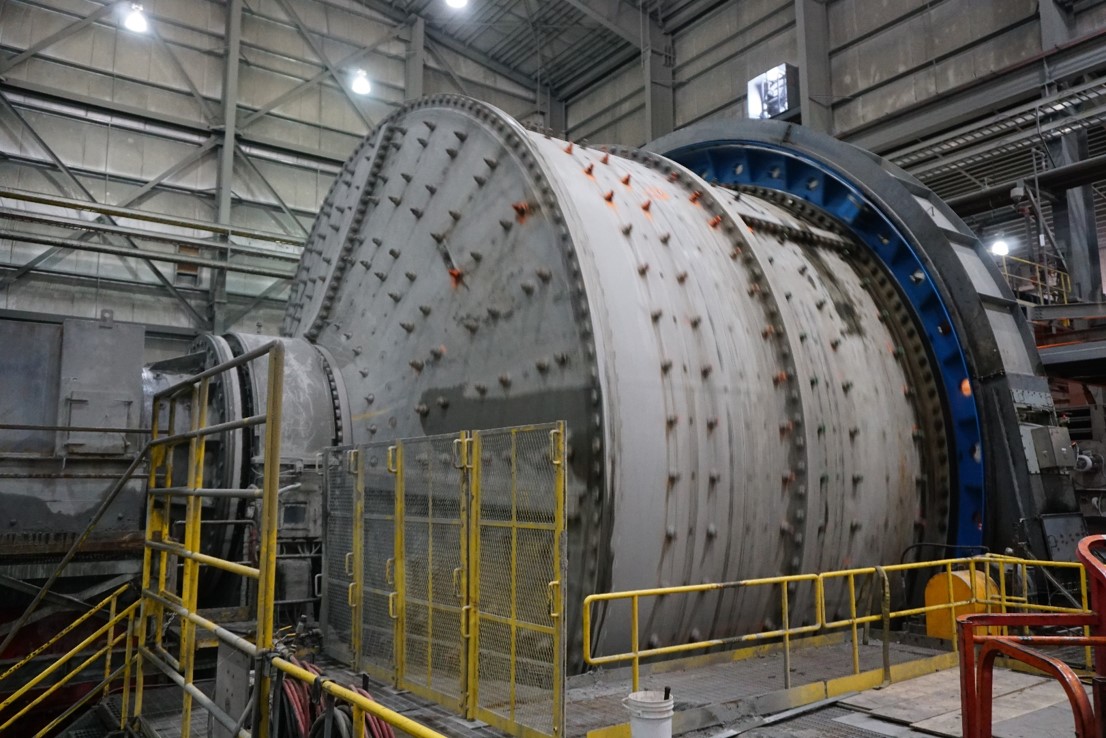 Detecting Cracks with ASTM E 2905 on 3/15/2016
A complete cleaning and girth gear inspection was conducted March 15, 2016 per ASTM E2905.
4 Cracks were detected and relieved onsite. This is extremely important to stop or slow down the progression of any cracks found.
The prior inspection by Global personnel on June 2014 did not detect any cracking.
Tooth
Total Crack Length [mm] on 3/15/2016

18
67
111
22
189
254
225
67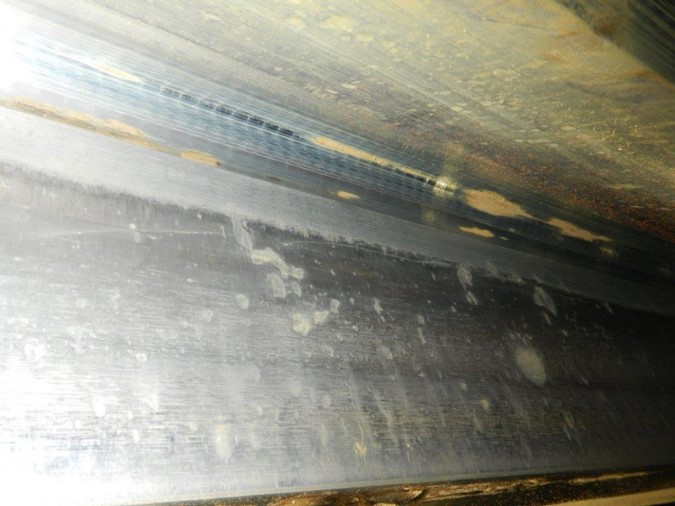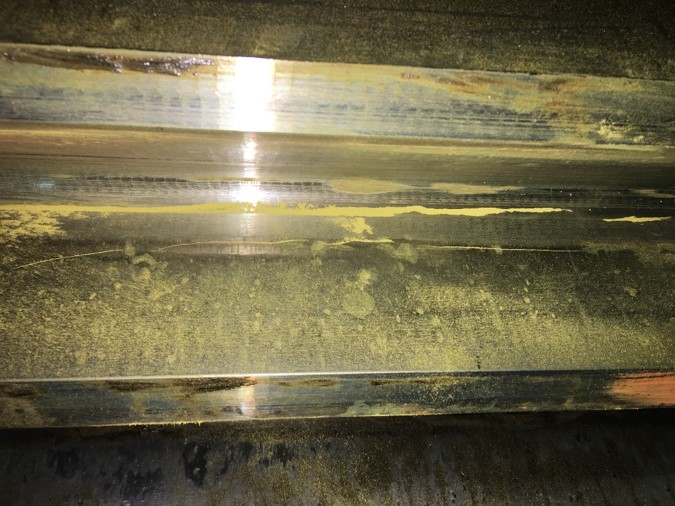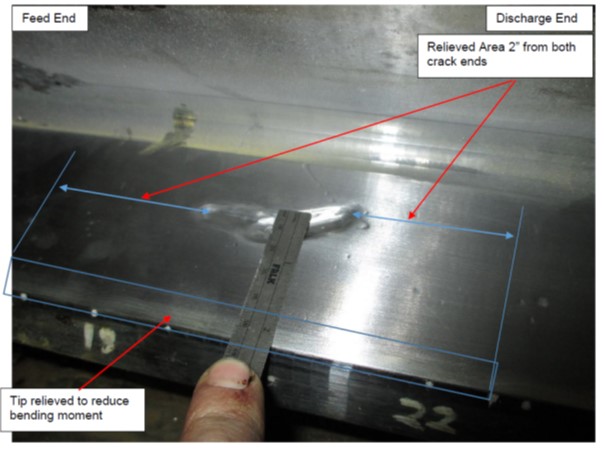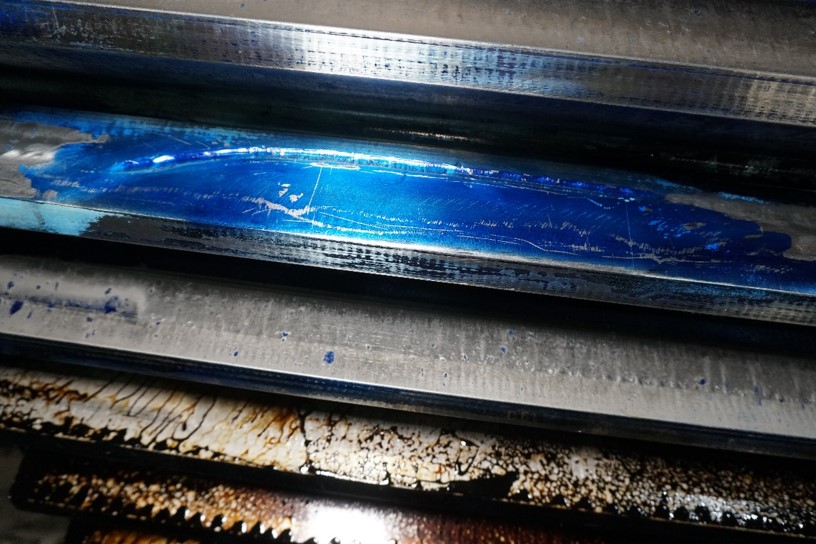 Follow up Inspections
Monthly MPI of the surface
Monthly Conventional Ultrasonic Inspection of the Depth
Complete ASTM E2905 Inspection at 11 months, recommended every 4 months for compromised gearing.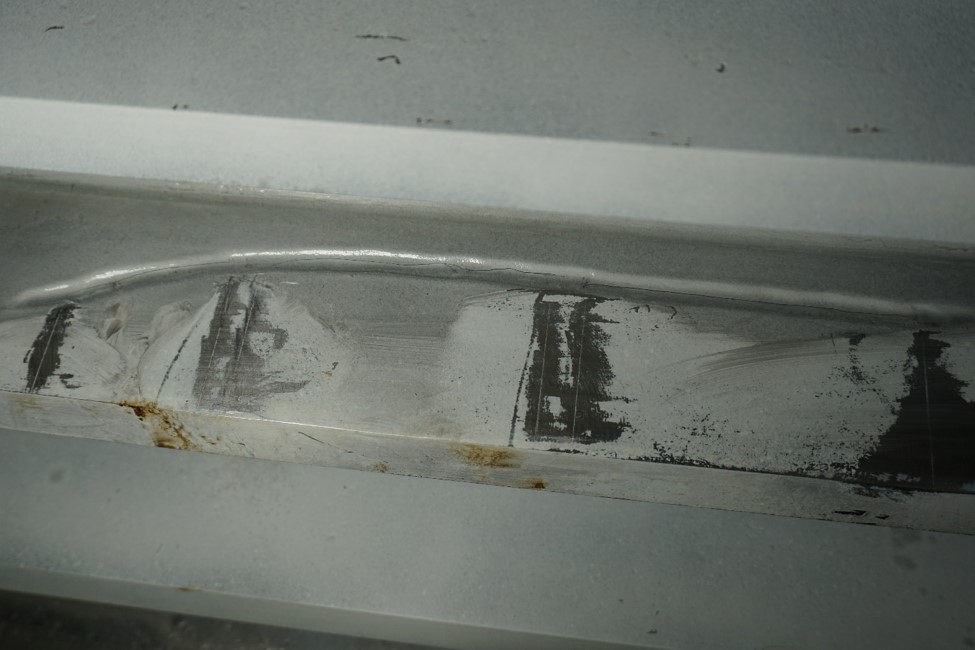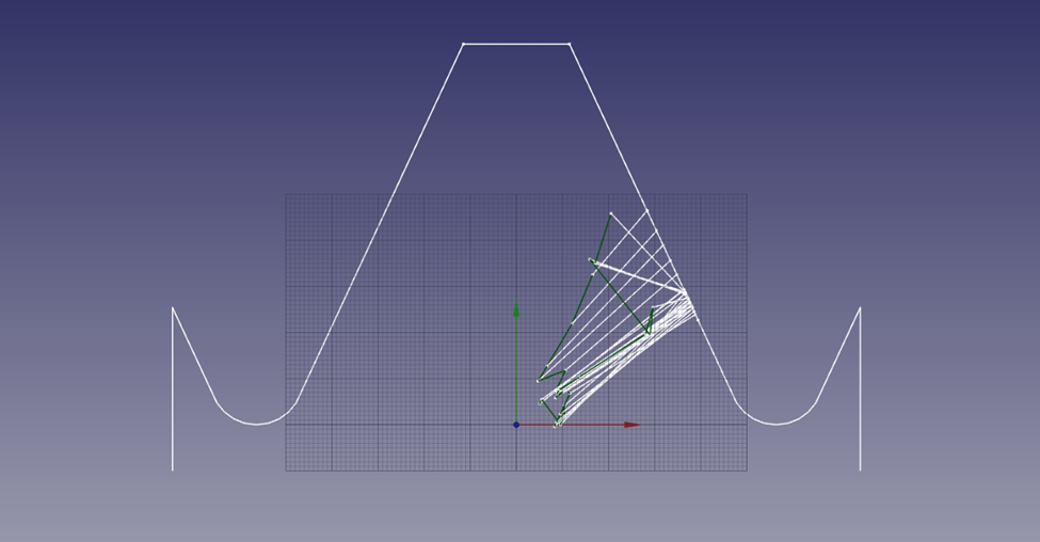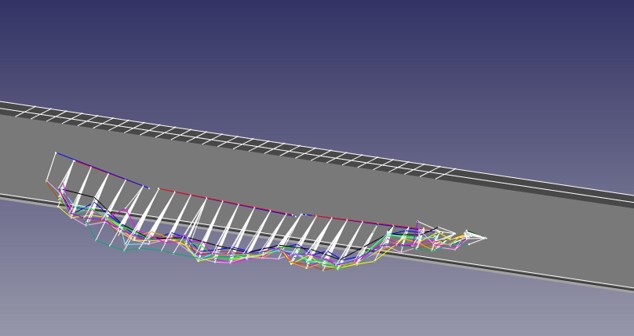 Additional Cracking Found on 2/15/2017
Tooth
Total Crack Length [mm]

18
67
66
28
74
19
79
19
107
13
111
51
130
36
189
306
225
82
253
166
Surface Crack Lengths Over Time
Surface Crack Length [mm]
Tooth
3/15/2016
4/13/2016
5/3/2016
6/7/2016
7/12/2016
8/9/2016
9/7/2016
10/12/2016
11/22/2016
12/14/2016
1/17/2017
2/15/2017
3/14/2017
18
67
67
68
70
70
70
70
70
70
70
70
70
70
66
28
28
74
19
19
79
19
19
107
13
13
111
22
51
48
48
48
48
48
48
48
48
51
51
51
130
36
38
189
254
276
286
286
286
306
306
306
306
306
306
306
306
225
77
77
78
78
78
78
78
82
82
82
82
82
82
253
166
166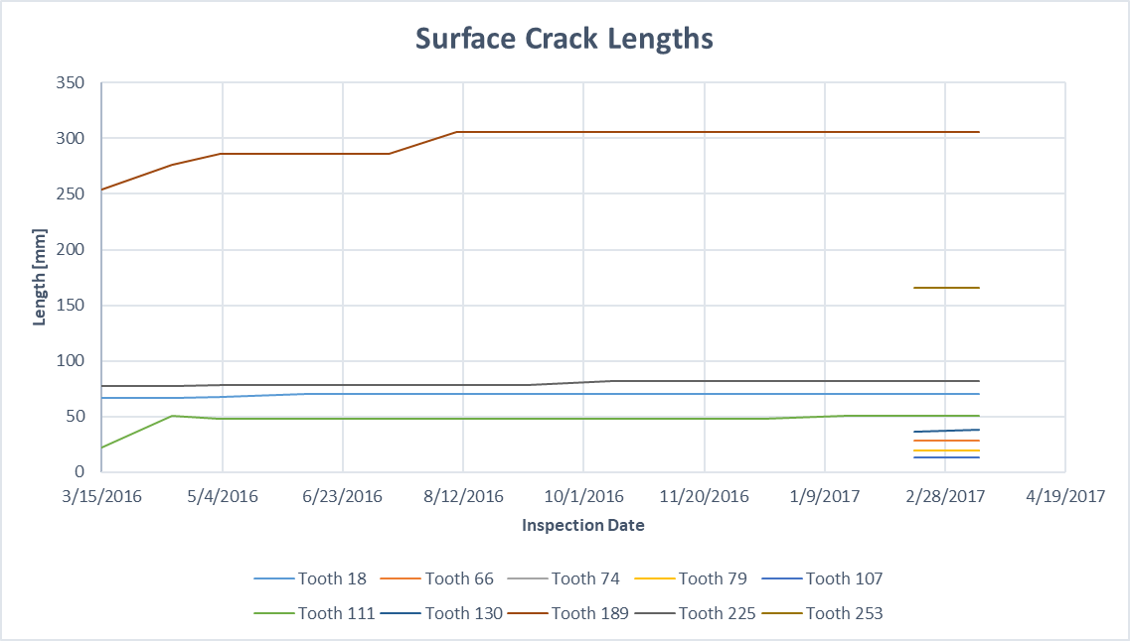 ASTM E2905 Inspection Interval Setting
Over 11-month time period, 6 additional cracks formed.
Original length of time between inspections was 21 months; then 4 cracks were identified
Annual Inspections would likely have caught the cracking earlier in its development allowing for crack mitigation at smaller sizes, elimination, or less expediting for replacement gearing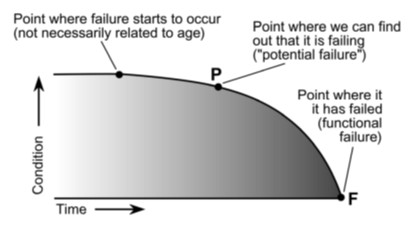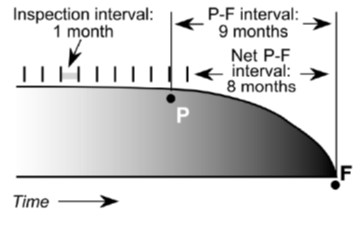 Girth Gear Replacement 4/15/2017
Global conducted all the QA/QC with the manufacturer to ensure the new gear met the appropriate specifications.
Global also conducted oversight of the new gear installation. Ensuring the gear was installed properly giving it the best chance to meet or exceed its design life of 25 years.