Detecting Corrosion Under Insulation
Corrosion under insulation (CUI) is possibly the greatest unresolved asset integrity problem in the industry. Current methods for measuring wall thickness with liftoff, without removing insulation, all have severe limitations. Though, corrosion under insulation is no longer a hidden problem. Global-PAM clients will benefit from its new Pulsed Eddy Current method, a real breakthrough in that matter.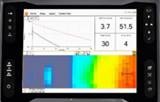 Global-PAM is a company that offers a wide range of services in non-destructive testing (NDT). With its close cooperation with customers and equipment manufacturers, Global-PAM has become a leader in Physical Asset Management through its range of Risk Improvement Solutions and Asset Optimization.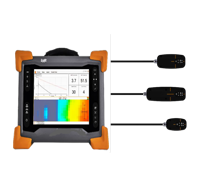 Pulsed Eddy Current (PEC) Offers Many Advantages: 
Great Penetration (metal thickness up to 38mm/1.5″ and insulation up to 152mm/6″ liftoff)
Reading through several types of insulation (aluminum, stainless steel, or galvanized steel weather jackets)
Acquisition with Grid Mapping or Continuous C-SCAN
Automated device for optimum performance and repeatability
Portable, fast, and efficient system
3 set of probes for different sensitivity