Contamination is often a significant contributor to gear tooth failures.
Flushing Process as per ASTM E2905
Girth gear flushing is needed to remove contamination and lubricant buildup on mill girth gears when contamination is present, particularly when liner bolts fail, and slurry enters the gear guard
Flushing prior to inspection is necessary to enable a proper ASTM E2905 and visual inspection in accordance with AGMA 1010
Girth Gear Cleaning/Flushing – Mill and Kiln Girth Gear Drives
The GEARSOLV EP Open Girth Gear Cleaning Lines formulations are designed to remove contamination and lubricant buildup on girth gears and pinions prior to inspection. This is accomplished by flushing the girth gear while in production, which minimizes downtime. The actual time of flushing a gear set is under an hour. There is no need to wipe the gear teeth down or rinse after, to remove residue as required for Magnetic Particle or Dye Penetrant inspections; if using the Global Process™ inspection method.
Gear Engineers use visual interpretation (AGMA 1010-F14) to analyze the gear teeth condition, such as contact patterns and wear patterns; hence, a clean gear set is a must. Clear or translucent lubricants still require cleaning to conduct a thorough visual inspection, as the lubricant can obstruct critical details on the tooth surface.
Procedures that used to take days can now be completed in less than an hour. Using this procedure, gears are safe from damage due to the specifically formulated GEARSOLV EP Products.
As a result, gears are fully cleaned and ready for inspection faster than ever before.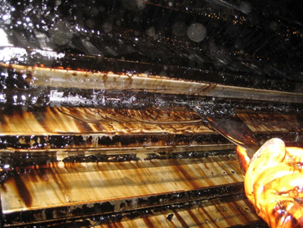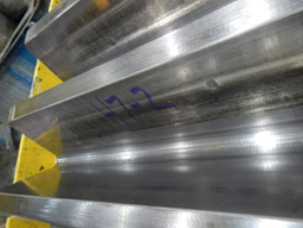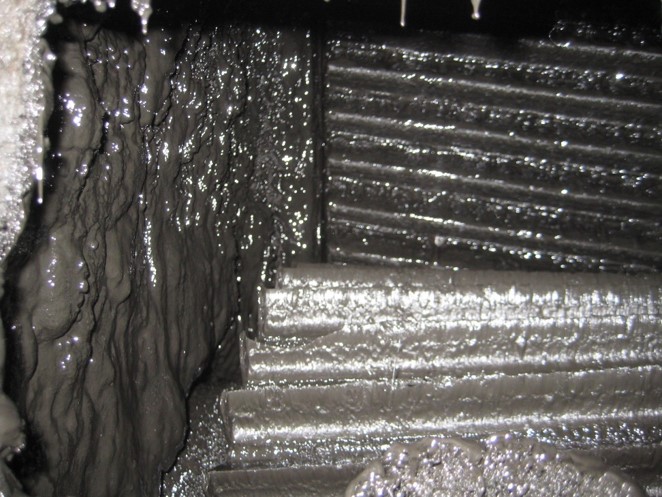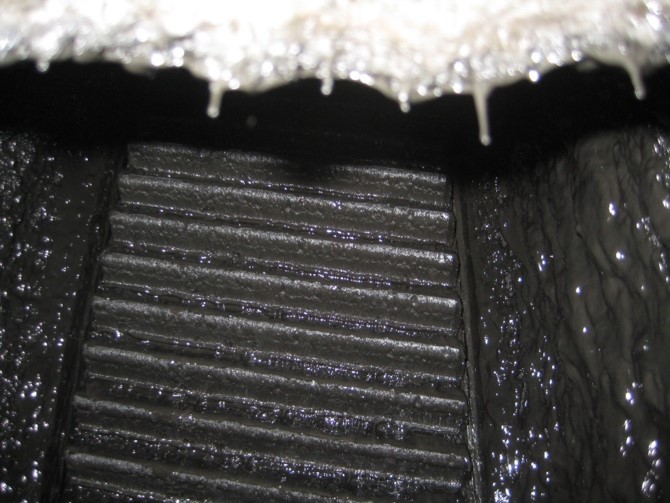 GF 460EP Flushing Lubricant
GF 460EP is a unique Flushing Lubricant for open gear flushing applications; designed to remove contamination and lubricant buildup on girth gear flanks and pinions prior to inspection or any related maintenance procedures.
Annually flushing contamination out of the gear set is an excellent preventative maintenance program.
Excellent for flushing out Slurry Ingres
Girth Gear Cleaning in accordance to ASTM E2905 Appendix X2
Necessary for AGMA 1010 Inspection
GF 460EP Flushing Lubricant Technical Data
FZG Scuffing Load Capacity – ASTM D5182 – Pass Load Stage
>14
Viscosity – ASTM D445 – Viscosity 40°C (cSt)
3.7
Base Oil Viscosity @ 40°C (cSt)
486.76
Flash Point – ASTM D0092A
212°F
Volatile Organic Compounds (VOC's) – ASTM E1868
0.56%
VOC g/L
4.69
Shipped as Non-Regulated under DOT, TDG, IATA, and IMDG
Full Training Programs Available
Made in North America
Attractive Pricing