Find A Representative Near You
Innovative Risk Solutions - Driven By Data™
Mill, Kiln and Girth Gear Specialists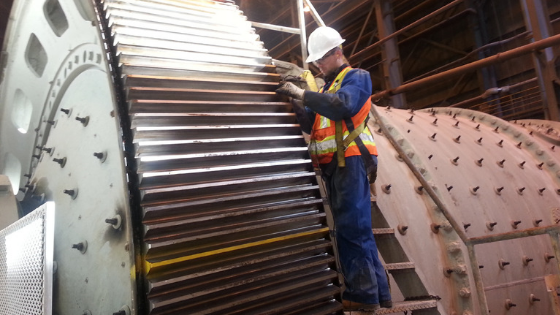 Global-PAM are Mill Gear Specialists and Leaders in Physical Life Cycle Asset Management, Risk Improvement Solutions, Reliability, and Optimization.
We combine our knowledge and ingenuity to develop innovative solutions to match the unique needs of our customers. Global's risk assessments add clarity to our asset management recommendations helping our customers make informed condition-based decisions. Our solutions reduce safety concerns, reduce downtime, and increase equipment availability which increases revenue.
Working with our customers, the Global team of specialists conduct risk assessments, propose solutions and present unique customer-focused plans.  We measure our processes and outcomes with the goal to continuously improve. Global has expanded its markets worldwide by building strong relationships with customers and working with them to build efficient and reliable strategies applying the latest technology.
Specialties
Innovative Patented Technologies for Risk Improvement Solutions
Corporate Risk Assessment Programs
Large Open Gear Engineering and Reliability
Gyratory Crusher Optimization
Mill and Kiln Specialists
Our comprehensive offering for mills and kilns enables us to work with sites throughout the life cycle of their critical gearing assets.
Upfront we can improve operational reliability with additional built in-service factors in the design phase, and proper installation and alignment during commissioning.
Our offering when customized for a site allows them to optimize the utilization and cost of ownership of their mill and kiln assets.
Advanced NDT work
Many of our clients in the mineral processing industry chose us as their preferred contractor for all NDE work in addition to our specialties.
Our specialists make Global the choice for
Physical Asset Management of critical assets.