Contact our Experts Today ⟶
Contact our experts today for Risk Improvement Solutions,
Reliability and Asset Optimization
+1 (866) 419-1619 USA +1 (715) 214-2162 Worldwide
Mill, Kiln and Girth Gear Specialists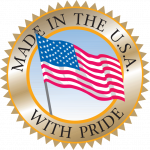 We specialize in third-party gear engineering, design, installation, risk assessments, inspections, pinion alignments and maintenance audit and full FMEA audits on large scale power transmission equipment commonly used on trunnion and roller supported mill and kiln drives. We can perform gear ratings for current and assist in replacement gear sets, provide support for procurement, and provide complete gear and pinion installation.
We can clean a girth gear set in under 1 hour and inspect the same in under 9 hours; saving valuable downtime and increasing production revenue.
We provide a complete non-destructive test of the integrity of the mill gear teeth in accordance with ASTM E2905, for macro-pitting, spalling, scuffing, and cracking.
We can clean a girth gear set in under 1 hour and inspect the same in under 9 hours; saving valuable downtime and increasing production revenue.
We also provide an onsite failure analysis as per AGMA 1010-F14 of the failure modes present, if any, their severity, and how these might impact the operational function of the mill.
The final report provides a concise insight for the maintenance team and insurance industry on the level of exposure being presented by any operation relating to girth gear teeth.
All of this completed in under 10 hours per mill gear.
Global PAM are Mill Gear Specialists and Leaders in Physical Life Cycle Asset Management, Risk Improvement Solutions, Reliability, and Optimization.
Specializing in engineering and consulting for the mineral processing and cement industries.  Global's engineers are experts in the engineering, design, manufacture, installation, and maintenance of large girth gear systems. With industry specific knowledge and experience working with some of the world's largest ball/AG/SAG mill drives, and kiln/dryer transmissions driven by gears over 40 feet in diameter.
Consulting
With extensive experience as active committee members of AGMA 6014 and memberships with AGMA, ASTM and ASNT we are ensured access to the most recent standards and maintain strong committee presence. Engineers can travel to site, conducting in person inspections or assist with troubleshooting remotely.
Field Service
Global PAM USAs' engineers are equipped with the latest equipment and techniques to ensure smooth gear operation and timely maintenance. Field services are available on site 24 hours a day
Training
​Global PAM USAs' offers onsite training classes tailored to your sites specific environment and operating conditions. Visit our training page to view a list of classes offered.
Mill and Kiln Specialists
Our comprehensive offering for mills and kilns enables us to work with sites throughout the life cycle of their critical gearing assets.
Upfront we can improve operational reliability with additional built in-service factors in the design phase, and proper installation and alignment during commissioning.
Our offering when customized for a site allows them to optimize the utilization and cost of ownership of their mill and kiln assets.
Advanced NDT work
Many of our clients in the mineral processing industry chose us as their preferred contractor for all NDE work in addition to our specialties.
Our specialists make Global the choice for
Physical Asset Management of critical assets.