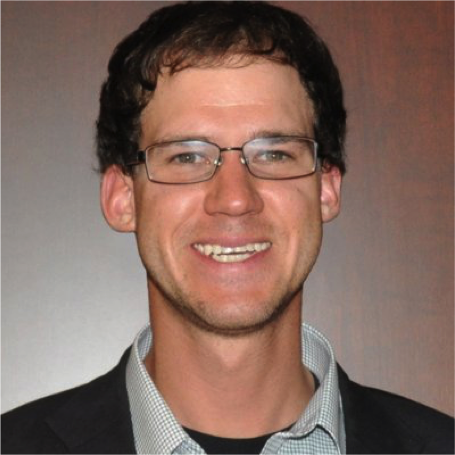 William Quinn; is our Director of Engineering – He is a Mechanical Engineer; managing and conducting the engineering, consulting, training, field service offerings and RCM-SAE JA1011 Implementation for Global-PAM. William specializes in asset management (ISO 55000) of large-scale power transmission equipment for heavy industry such as mineral processing, cement, and pulp/paper.  William is an expert in the engineering, design, manufacture, installation, inspection, and maintenance of power transmissions and structural components for mills, kilns, driers, and crushers. William is proficient ASTM E2905, AGMA 1010-F14 risk assessments, third-party QA/QC on OEM components and Motion Amplification Technology*.
Jason Shumka; is a mill gear inspection specialist in ASTM E2905 girth gear inspections, AGMA 1010-F14 risk assessments, remedial repairs on girth gear teeth, mill shutdown planning that involves us and Motion Amplification Technology*. Jason has a keen mechanical aptitude and is well experienced in mill reliability as well as shovels and draglines. Jason is an expert with OTR OnSite™ inspections. He holds Level II in Phased Array UT and Eddy Current. Jason was instrumental in authoring ASTM E2905.
Elliot Halyburton; holds a Bachelor of Science Degree and is competent in remedial repairs on girth gears, pinion alignments, pinion installations, girth gear inspections to ASTM E2905 and Ultrasonics. Elliot is also a fully qualified Paramedic.
David Hadden; Specializes in Reliability and NDT. He has his CGSB Level II in all disciplines and is well experienced in mining mobile and lifting equipment reliability. He has in-depth knowledge in piping systems, pressure vessels, and power boilers and have extensive use of ASME Code Sections B31.1, B31.3, ASME I, II, V, VIII D1, VIII D2, IX, PCC-1, PCC-2, CSA W47.1 W59-03, Z662, API 510, 577, 572, 2201, National Board Inspection Code Part 1,2,3.
Matthew Skolarczyk; is a Red Seal Millwright with training and experience in rotating equipment in the mining sector; in both surface and underground. Matthew's experience is with pumps, crushers, conveyors, screens and scrubber maintenance. His skills are shaft alignment, laser tracking and laser scanning, overhead cranes, and precision measurements. Matthew is in training for ASTM E2905.
Tyler Worthing; holds a M.A. Sc. in Electrical Engineering. Tyler has a wealth of experience in software and hardware applications. He is instrumental in our Automated Closed Side Setting System for Gyratory Crushers and advanced Pinion Monitoring System to commercialization.
Jay Pieschel; Jay's certifications include CGSB Certified (UT 2, MT 2, PT 2), CSWIP Certified (Phased Array 2, UT 2, MT 2, PT 2), PCN Certified (Phased Array 2), IRATA Certified (International Rope Access Trade Association) Level 1. Jay is experienced with ASME B31.1, ASME B31.3, CSA W59, API 510, API 570, Z-662 and has extensive knowledge of welding and metallurgy. Jay is in training for ASTM E2905.
Andrew Nelson; is in training for ASTM E2905 for girth gear cleaning and inspections and is an Advanced Emergency Technician.
Alex Connelly-Reed; is our contract Professional Engineer. His capabilities are in closure weld inspection & monitoring. He is a CWB Approved Welding Engineer for CSA W178.2, CSA W47.1 & W59, Certified Structural Steel Welding Inspector, Steel Connections to CSA S16, Quality Control & Assurance for Structural Steel Fabrication and Installation.
His technical skills are in investigation, execution and management of NCRs, CARs and quality surveillances, development of ITPs and Quality Manuals for welding, piping and mechanical systems, design of welded structures, steel, aluminum and stainless steel (CSA S16, W59, W157, AWS D1.1, D1.2, D1.6), analysis of welding processes, procedures and related metallurgy, Inspection on Testing of pipes to CSA Z662 & API 5L and design of lifting devices and specialty equipment attachments.