About Us:
Global Physical Asset Management are innovative leaders in asset management, reliability and optimization within the mining industry. We combine our knowledge and ingenuity to develop innovative solutions to match the unique needs of our customers. Global's risk assessments add clarity to our asset management recommendations helping our customers make informed condition-based decisions. Our solutions reduce safety concerns, reduce downtime, increase equipment availability which increases revenue.
Working with our customers, the Global team of professional's conduct risk assessments, propose solutions and present unique customer-focused plans.  We measure our processes and outcomes with the goal to contiguously improve. Global has expanded its markets by building strong relationships with customers and working with them to build efficient and reliable strategies applying the latest technology.
Specialties
Innovative Patented Technologies; for increasing uptime while reducing costs, Corporate Asset Management and Risk Assessment Programs, Large Open Gear Engineering, Gearbox Specialists, Gyratory Crusher optimization, Time Saving OTR Wheel Management Programs.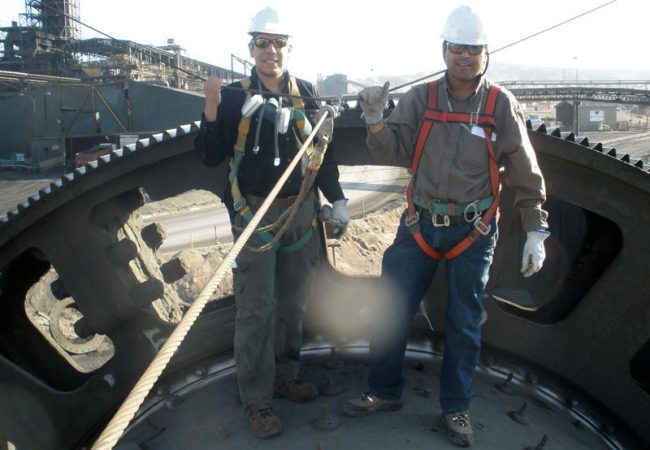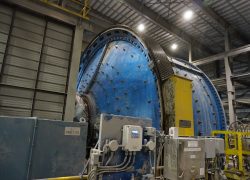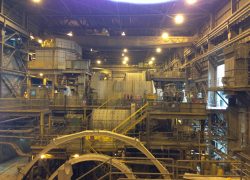 Certificate of Appreciation
In January 2014, Global was awarded an ASTM E07 Certificate of Appreciation;
in appreciation for our leadership in the development of new standard E2905, "Standard Practice for Examination of Mill and Kiln Girth Gear Teeth." To be chosen for recognition among a committed and involved group of professionals is indeed a great honor.
There are two electromagnetic techniques that are the basis of this standard: Eddy Current Array (ECA) – for detection of surface defects and Alternating Current Field Measurement (ACFM) for sizing of any cracks found.
Our Vision, Mission, and Core Values 
Vision
To be a trusted and value-adding provider of Physical Asset Management Services for critical equipment, including:
Inspections
Reliability
Asset Management
Engineering Services
Mission
Develop, Implement and Provide quality inspection solutions for heavy industry including mining, cement, lime, and pulp/paper with advanced technology. We nurture an environment for our employees that allows them to maximize their potential.
Core Values
We are committed to ensuring high standards of business conduct and professionalism.  Our Core Values of Service, Accountability, Consistency, Integrity, Safety, and Respect guide us in everything we do. These Core Values provide inspiration for our employees, lighting the path for a positive customer experience.
SERVICE: We provide exceptional service throughout the entire customer experience.
ACCOUNTABILITY: We See it; Own it; Solve it; Do it.
CONSISTENCY: Consistent actions will create consistent results.
INTEGRITY: Doing the right thing, all the time.
SAFETY: We take responsibility for our own safety and for those around us.
RESPECT: We treat others as we want to be treated.